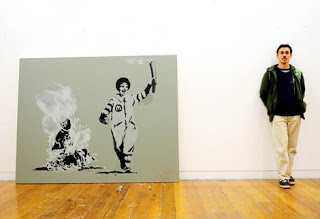 Ronald McDonald carries the Olympic Torch past a burning Monk, by Van Thanh Rudd.
The Melbourne City Council says it rejected this painting from an art exhibition because it "does not fit the brief". The painting is by Van Thanh Rudd, nephew of PM Kevin Rudd.
I reckon the real reason is that the Melbournce Council is scared of offending China, McDonalds and the PM.
Absolutely gutless.