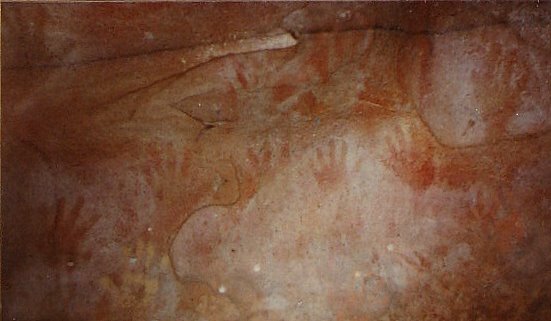 Queensland beat NSW last night in the annual State of Original rugby league series.  This year was special for a number of reasons.
It was a clean sweep.  Queensland won all three of the games played this year – the first time they've done this in fifteen years.  I think State of Origin football is Rugby League in its highest form.  It doesn't get much better than this, and to see your state win a series so comprehensively feels great!
But this series was overshadowed by some ugly racist overtones when the NSW assistant coach, Andrew Johns tried to inspire his team by making some racist jibes about some of the aboriginal players on the Queensland team.  Stupidly, he didn't realize that those jibes would offend some of the aboriginal players on his own team.  Some people must be slow learners when it comes to interpersonal sensitivities.  The end result was that Andrew John's racist comments galvanized the Queensland team, and tore his own team apart.
The highlight (in my opinion) came last night when the Australian National Anthem ("Advance Australia Fair") was sung at the start of the game, first in an Aboriginal language and then in English.  Although not unusual by world standards (for example the New Zealand and South African national anthems) , it was a new experience for some Aussies.  In fact, some of them found it a bit hard to take.
Some of my friends made comments such as:
"Excuse me but since when was our AUSSIE national anthem in any language other than English?"
"In Australia we speak ENGLISH. Deal with it or piss off I say."
"I have a personal issue, with the ones around here that come and steal ya shit while you are at work to pay for thier (sic) rent, drugs and booze"
It seems like a lot of people share Andrew Johns' attitude towards Aborigines, and feel insulted that something as sacred as our national anthem should be sung in a language other than English.  After all, English is the only true Australian language, isn't it?
Isn't it?
Admittedly, English was the native language of the boat people who arrived here  in the eighteenth century.  But before they arrived there were more than two hundred and fifty Aboriginal languages in use throughout this continent.  Most of those languages have become extinct, while a handful remain and are still spoken.  Indeed there are some Aboriginal people for whom English is only a second or third language after their own traditional languages.
For many of us who only speak, read, write and hear English everyday, we forget the importance of one's own language.  Our mother tongue is bound inextricably with our culture and self-identity.  It is the language of our soul.  Without it we're just foreigners trying to express the cries of our spirit in words we don't fully understand.
Ian Waldron's aboriginal ancestors come from around Normanton in western Queensland.  He says "I can't speak my language properly. And that hurts. It was supposed to be mine. It unlocks the Kurtjar world and connects us to the stars and the rivers and everything. It came out of that country near Normanton. Just like we did."
Perhaps the colonial masters of nineteenth and twentieth century Australia understood the importance of the traditional language when they tried to stamp out all use of Aboriginal languages.  Patsy Fourmile is an elder of the Yirrganydji Aboriginal people.  At a language revival workshop in Cairns she said, "If you were caught speaking language, you were dressed in a rations sack, had your head shaved and locked in the dormitory".
Perhaps I should make this a bit more personal.  I'm  a whitefella who wasn't even born in Australia.  I don't know much about aboriginal culture.  The only language I speak is English, and a bit of high-school French.  I love Australia passionately.  Liz and I own a suburban block to the north of Brisbane.  But the more I fall in love with where I live, the more I realize that I belong to my country – not the other way round.  The words on the title deed to my home say that I own a bit of land, but the reality for me is that it owns me.  No matter where I go in the world, my guts tell me that this place is home.
And as this land infects who I am, I want to know more about it.  Whose feet stood in this dirt before mine did? Fifty years ago?  Two hundred years ago?  Two thousand years ago?  What stories did they tell?  What was important to them? It matters to me because it's part of the story of my place.  It's part of me.
And that's the bottom line.
Whitefella's like me who love our country need Aboriginal people, their stories, and their dreams.  We need the spiritual link to the land we love, and we can't get that from a meager two hundred years of European-style land title and tenure.  We are blessed when an aboriginal woman sings our national anthem in an ancient language that was spoken thousands of years before Rome was built, before the Old Testament was written, when Englishmen were still daubing themselves with blue clay.  It gives Australians a sense of spiritual continuity that nothing else can.
The sooner we embrace Aboriginal culture as something that is part of us as a nation, the better.
(More info about Aboriginal and Torres Straight Islander Languages is available at http://www.fatsil.org.au/)
UPDATE 9-Jul-2010
I found these videos on youtube of the performance: